"Shumah, the jury have found you guilty of the wilful murder of Louis Bee I am bound [?] to say. I therefore pronounced sentence of death to take place on 16 January next." [Judge Drake's Bench Book, 15 November 1890]

In 1891 an elderly Native man whose name today is mostly spelled Slumach was hanged in New Westminster for murdering a man called Louis Bee. Myth links Slumach to a fabled bonanza known as Slumach´s Gold, Lost Creek Gold, the Lost Creek Mine, or the Lost Mine of Pitt Lake.
Click here
to read a summary of the story of Slumach and his supposed connection to the legendary gold of Pitt Lake.
Around 1900 stories started emerging in the press about gold found by a Native man in the impenetrable mountains around Pitt Lake. In 1915, an American prospector named Armstrong connected Slumach to this legendary Pitt Lake bonanza.
Armstrong's story
is the archetype of the Pitt Lake gold legend repeated ever since by old-timers, journalists, and authors in their versions of the tale.
This site provides source material on Slumach and other real or imagined characters and features of the "Lost-Creek Mine" stories. There are for instance transcripts of legal records, newspaper and magazine articles, about the Pitt Lake bonanza.
Visit the associated blog
for research items, news, and comments.
For the results of my own research of the Pitt Lake legends read my book
Searching for Pitt Lake Gold
published by Heritage House.
If you use information from this site, it'd be nice if you'd acknowledge this Web site as your source. Your contributions, messages, comments, corrections, and recommendations are very welcome. Feel free to put a link to this site on your Web site and let me know if you'd like me to reciprocate.
I acknowledge gratefully contributions, support, and encouragement from: Rick and Brian Antonson, Jim Carter, Mike Collier, Hamar Foster, Darren Gosselin, Ann Lunghamer, Cal Mark, Dale and Archie Miller, Rob Nicholson, David Mattison, Joanne Peterson, Greg Ray, Fred Rogers, Don Waite, Jim Wolf, and the staff of the New Westminster Public Library, Vancouver Public Library, and BC Archives.

WEB SITE AWARD 2008

British Columbia
Historical Federation
&
David Mattison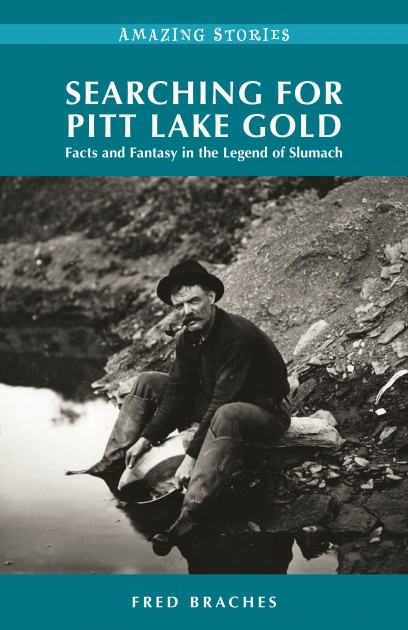 Click on image for more information